How to improve low odds in draw markets
Sometimes, according to your criteria, you find games with a high probability of being a draw. However, odds for the draw market are incredibly low. What can I do?
In this article we will try to show you how to increase the odds discarding other less probable markets.
So, let's start from this example:
Today, 19 May 2022, 21:30 – Game: IR Tanger – Berkane
Taking as a reference a well-known bookie such as Pinnacle, we can observe the odds for the X market: 2.61, just very low.

Now, if you take a look at the Under 3.5 Goals market, we can see odds at 1.2. So, we have a 83% probability ( 1/1.2) of having less than 3.5 Goals in the game. Therefore, our decision is to discard the Correct Score 2-2, and bet only Correct Scores 0-0 and 1-1, let's see the odds for these two markets:

If we apply dutching, we can see that we obtained odds for the 0-0 or 1-1 correct scores of 3.1 (in the following image: 1 + Profit if any selection wins).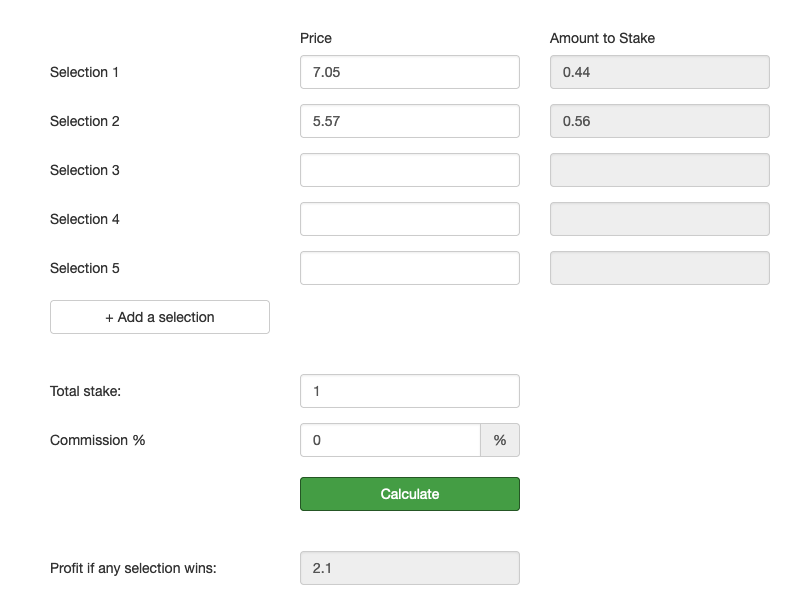 Hence, we have finally increased the odds from 2.61 to 3.10 just discarding scores with a very low probability in this game, such as 2-2, 3-3 and so on.
Do you want to start getting profits from draws? Just join us: 1xdraw.com.